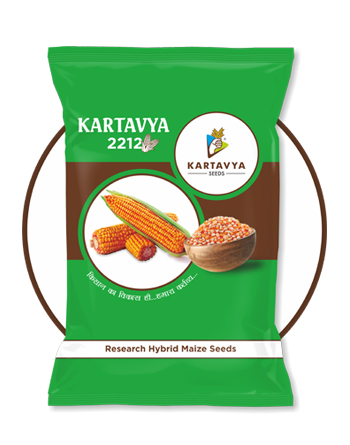 It's a very high yielding hybrid of Kharif and Rabi seasons and has a unique plant structure that makes it to respond higher populations.
This hybrid has big cobs and highest shelling percentage (83-85%)
Yellow and uniform seeds
Semi dent grain with excellent tip filling, orange and shiny seeds.
Widely adopted for all maize growing area.
Very sweet and tasty (15-17 %)
Well suited for fodder.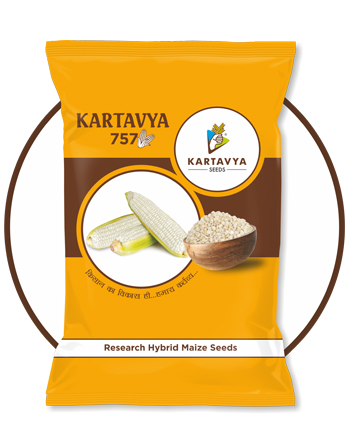 Kartavya-757
This breed takes 100-105 days in Kharif and 120-125 Days in Rabi seasons.
Plant of this hybrid is average heighted and have long broad leaves.
There are 14-16 raw/ cob and 40-45 grain in each raw.
Cobs of this hybrid are longest, attractive and grow at equal height.
A high yielding white hybrid.
Semi dent-shining white grains.
Excellent roti making.